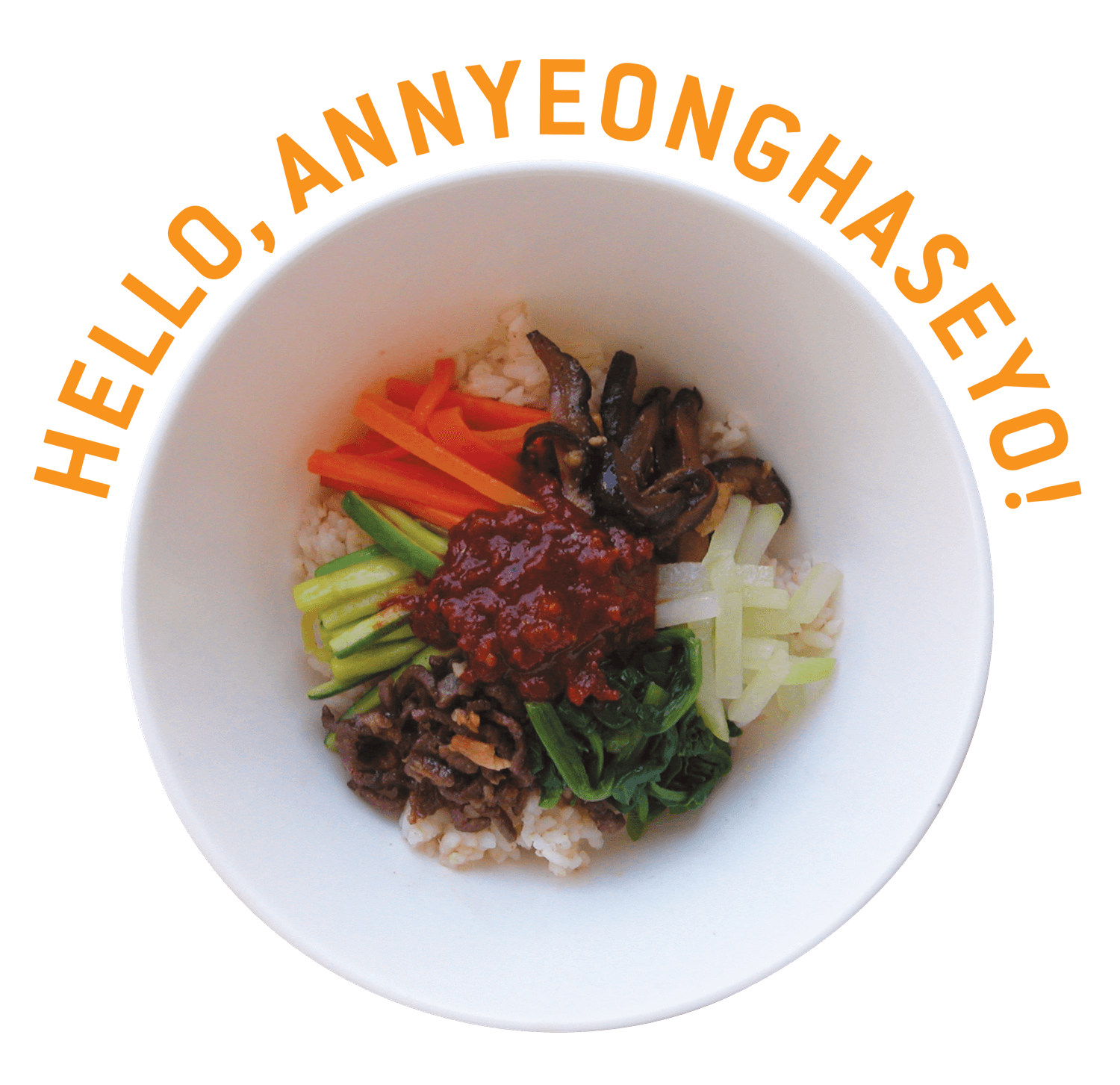 thank you for visiting cookorean cooking class. let me invite you to a tasty, cozy cooking class in a real korean home.
cooKorean cooking class offers new interests in Korean food and culture. Learn to cook famous Korean dishes and have a 'take-home' experience that will stay with you forever. Small class ( group of less than 4 people ) is led by certified Korean chef Jomin in English, and conducted in her own home kitchen.
You meet Jomin at exit number 2 of Mangwon metro station ( line number 6 ) at 10:00 or 18:00. On the way to Jomin's home, you will visit the local Mangwon market as a part of cooking lesson, where you experience the Korean food culture through your own eyes. After short briefing of menu and process of cooking class with some drink, you will learn to cook the most beloved 3 different Korean dishes ( Authentic Korean Cooking Class ) / 4 types of Kimchi with boiled pork ( Korean Kimchi Making Day Experience ) / Organic tofu, soybean pulp pancake and tofu with stir-fried Kimchi ( Organic Tofu Making From Scratch ), 4 types of Banchan ( side dish ) ( Secret of Banchan ( side dish ) cooking ). You can enjoy your own cooking when you finish, and take the leftovers home.
About chef Jomin
I worked 10 years as a travel writer, and have been to more than 50 countries. While traveling to South East Asia for 5 months, I took a Thai cooking class which changed my life. Taking cooking classes during a travel is not just a way to learn cooking skill, it's also a way to discover a culture and make friends.
I am now a certificated Korean cook and run authentic Korean home cooking class 'cooKorean' around Hongdae.
Let's enjoy Korean cooking with me!
authentic kOREAN COOKING Class
Monday 10:00
tuesday 18:00
Wednesday 10:00
Thursday 18:00
friday 10:00
Saturday 18:00
Sunday 10:00
monday 18:00
Tuesday 10:00
Wednesday 18:00
thursday 10:00
friday 18:00
saturday 10:00
sunday 18:00
FEE: 55USD
DURATION: 3.5 HOURS INCLUDE MARKET TOUR
incluDED
Pick up from Mangwon station

Local Mangwon market tour

Drink before class

Recipe book

Steamed rice and Kimchi

Rice wine

Package for leftovers
NOTE
cooKorean cooking class is not a demo, but an individual hands-on class.

You will have your private cooking table and cookers, local ingredients. You don't need to prepare anything.

If you want to learn to cook other dishes, please let me know when you book. You can get an additional class after with additional fee.
Booking
Please Note all reservations need to be made online and we require payment in full $55 at the time of booking by Paypal.
Reservations must be made by 9pm the day before.
Refunds will be honored until 7 days prior to the class.
Changes will be honored until 3 days prior to the class.
If you need to cancel or change your booking, please send an email to chef@cookoreanclass.com.
KIMCHI MAKING CLASS
MAKE 4 TYPES OF KIMCHI AND ENJOY WITH SUYUK ( BOILED PORK )
Tofu Making class
Learn how to make healthy tofu using organic soy bean.
banchan Making class
Cook 4 different Korean popular Banchan ( side dishes )
"The cooKorean cooking class we participated in Seoul was by far a top highlight! From the educational market tour to the actual cooking, to the delicious end results and the recipe book to take home, it exceeded our expectations. Jomin's class is a MUST."
- Carlye & Andrew from the U.S.
"My partner and I try to do a cooking class every time we visit a new country. Jomin's class is one of the best we've ever done! The class itself was intimate and well-paced. The foods/methods were challenging enough to be interesting but not so technical/specific that I'd feel intimidated trying them again in my own kitchen later. And it was all so tasty!
- Joe & Alanna from Canada
MEETING POINT
Exit number 2 of Mangwon subway station ( line number 6 ) at 10:00 or 18:00 sharp.
If you are late, come to cooKorean house on the map directly.
Address
72, Worldcup-ro 13-gil, Mapo-gu, Seoul, Korea
Contact : Mobile phone (DOMESTIC) 010-6836-6648 (OVERSEAS) +82-10-6836-6648 (9:00~22:00 KOREAN TIME)
Whatsapp: +82-10-6836-6648
Email: chef@cookoreanclass.com